Trademarks, patents, copyrights and designs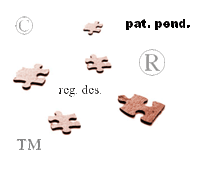 We work in association with leading firms of patent and trade mark attorneys who can assist in all aspects of intellectual property.
Ella Imison is the only Scrivener notary to have previously worked in-house, managing a multi-million pound trade mark, patent, copyright and design portfolio. This has given her a sound understanding the needs of Intellectual Property owners.
Our notarial and language services also include:
Registration of domain names
Notarisation of international domain name transfers
Notarisation of worldwide assignments of trademarks, patents and designs
Linguistic check and linguistic assessment
Linguistic check - we review the ordinary meaning of your proposed mark in the language of the country where you intend to use and register it.
Linguistic assessment includes linguistic check and an investigation for any adverse local meaning or use.