Buying and selling property in Italy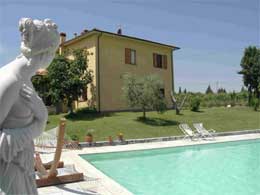 Imison & Co provides a variety of services to individuals and businesses advising and assisting those who would like to purchase a property in Italy.
Once the property has been selected, we assist in preparing and negotiating a written offer to the seller and if the vendor accepts the offer, we assist with negotiating, drafting, signing and exchanging the preliminary sales agreement (contratto preliminare or compromesso) which is a binding legal agreement to complete the purchase, in the offices of a Notary Public (Notaio).
In Italy a notaio is the only authority who can witness the legal deed of sale (scrittura private autenticata), and register the sale at the land registry (ufficio dei pubblici registri immobiliari). It must be pointed out that until the sale is filed at the land registry, the contract binds the vendor and buyer but it is not binding upon third parties.
Our services also include:
Carring out any checks and enquiry as to the status of the property and its good title;
Caringy out surveys, valuations together with our associates in Italy, and all conveyancing work related to Italian properties;
Carrying out local searches on the land registry;
Checking on planning permissions and rights of access to the property;
Where the property is subject to a mortgage (Mutuo Ipotecario) or the purchase is to be completed with the assistance of a mortgage, it is vital to deal with all the necessary arrangements before signing the contract. In Italy mortgages may cover up to 95% of the price of the property, and may be agreed in Italian Euros, or any other foreign currency. Imison & Co can also assist throughout our local associate lawyers and accountants who will deal directly with banks and the land registry on your behalf.
We also draft power of attorney for those who will not be able to be present at the chosen date of the signing of the deed of sale, the rogito (the equivalent of completion in a UK property transaction).
The deed of sale (rogito), in fact, relates to the completion formalities and notaries have a special duty of drafting the Rogito, in order to make sure their proper execution, registration, and payment of all Italian taxes related to the completion.
We, finally, can also provide in conjunction with our associate colleagues in Italy in the following:
Dealing with the management of rental properties;
Dealing with Italian Estate Agencies;
For further information, please contact our Italian department.