Affidavits & Declarations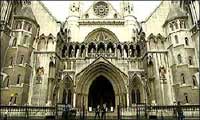 Imison & Co witness affidavits and declarations as notaries to be used in any country in the world and in compliance with their countries formalities or as notaries with the power of commissioner for oaths to be used in England and Wales.
Commonly used terms:
Affidavit - a written document that is sworn on oath or affirmed, and made before a person who is authorised to take an oath or affirmation.
Affirmation - a verbal, solemn declaration, which is made instead of an oath, if a person objects to the taking of an oath or if an oath is contrary to a person's religious beliefs.
Declarant - a person who makes a statutory declaration.
Deponent - a person who makes an affidavit.
Exhibit(s) - attachment(s) to an affidavit or declaration which must be clearly marked
Jurat - a clause at the end of an affidavit, stating when and where the affidavit was sworn, followed by the signature, address and title of the witness before whom the affidavit was sworn or affirmed.
Oath - a verbal, solemn promise made in the name of God, or some other revered deity, that statements which have been made are true. Oaths are made while holding the Bible or other religious book, or otherwise in accordance with a person's religious beliefs.
Statutory Declaration - a written statement that a declarant signs, before a notary or commissioner for oaths, and solemnly declares to be true and correct.
If you have a religious preference, please let the notary know so, that the oath may be taken in the preferred form.
Examples of specific cases where we witness affidavits or declarations either as a notary or as a notary with the powers of commissioner for oaths (as appropriate):
US Reporting Packs for insurance companies
Companies House Forms to incorporate an English company or productions of declarations to overseas Companies Registration Offices
Affidavits of no impediment to marry - click here to download form
Sponsorship declarations - click here to download form
Applications to educational institutions e.g. The Law Society and American Bar Association.