Company/commercial, business start-ups and company administration; Establishing subsidiaries and branches overseas;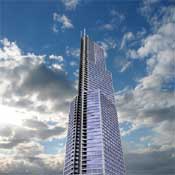 Imison & Co through practice and experience have assisted clients in a whole range of corporate matters. We have extensive experience in advising on setting up companies, in England and Wales plus in many European and other jurisdictions, including offshore whether they are new or subsidiary companies. If the need arises we can also organise professional company administration and nominee directors and secretaries.
Imison & Co can assist organisations who have commercial and mercantile transactions to set up and conduct business abroad.
Ella Imison is the only Scrivener notary to have worked in a multi-national company sharing the responsibility of the Company Secretariat and hence is well equipped to understand business and commercial requirements.
We can draft and arrange notifications and authenticate the signatures of the persons involved. Furthermore we draft and certify partnership agreements and company statutes for private and public limited companies.
We are experienced in the legal requirements of commercial transactions. Imison & Co can advise and assist you on a range of matters including:
Incorporation of foreign companies, registration of branches of foreign companies and setting up representative offices;
Joint ventures;
Share transfers, capital increases, appointment and removal of directors, change of registered office and any other changes of the company articles;
Preparation of bid and tender documents;
Company powers of attorney;
The preparation of VAT forms in order to obtain your company's own VAT Number
Ready made companies
Registered office facilities.
Our clients include major FTSE 100 multinational plcs, company secretarial agents, accountants and entrepreneurs.