Buying and selling property in France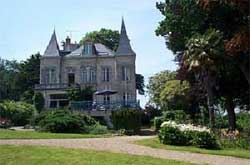 Imison & Co provides services regarding buying and selling property in France to both corporate clients and individuals, whether you wish to buy a ch?teau, farmhouse, flat or ski chalet.
We draft or review the preliminary contract - Compromis de Vente/Promesse de Vente - a binding agreement between buyer and seller, subject to conditions suspensives or "clauses suspensives", e.g. obtaining a mortgage.
The French have introduced a 7 day cooling off period should you change your mind.
We carry out the searches to ensure that the property sold matches the title deeds, that the seller is the owner
We can prepare and witness a power of attorney if you do not wish to go to France to attend the completion
We help you through the final stage of signing the Acte de Vente.
Expenses
The costs vary on whether you are buying new, existing or leaseback property. You should expect to pay 8-9% of the purchase price.
You can buy the property in your name, in joint names, in the name of your adult children or through a French company SCI.
Please discuss this with our French department who are happy to help you with regard tax saving issues depending on particular circumstances.
Lease-back property.
Lease-back investment enables you to buy the freehold of a new or totally rebuilt property saving French VAT (TVA) of currently 19.6% and having most of the mortgage paid for you. You immediately let the property back to the developers on site management company who then sublet to tourists over a period of usually a nine years. The rental income is guaranteed.
Contact our French department for further information.