Banking and Insurance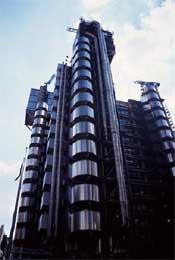 Notaries may be asked to verify facts in some specialist banking dealings.
Our firm has regular involvement with a large number of banks and financial institutions. We have experience in:
Preparing, witnessing and legalising banking facilities for production to overseas banks, registrars and courts
Drafting and reviewing Eurodeposit and other agreements
Providing fiscal authorities with withholding tax forms, CIF documentation and other financial statements
Registration of mortgages in England and overseas
Establishing branches and subsidiaries for insurance companies; appointing directors
Witnessing documentation to be produces to overseas insurance regulators
Providing company search services (including full searches with detailed financial profiles, annual returns and latest accounts)
Opening bank accounts
Fingerprinting
Our client list in this area includes major City and international institutions, including insurance companies, banks, finance houses, multinational companies and domestic companies. We act for a number of high profile clients in the insurance industry.