Shipping and aircraft registration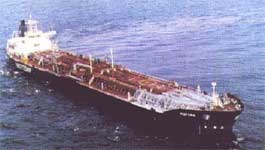 Imison & Co provide a proficient and comprehensive range of services to ship owners, brokers, operators, financiers, yards, P&I clubs, financial institutions and international ship registries in the shipping industry.
Our particular areas of expertise within the field of maritime and aircraft matters include:
Refinancing, all aspects of ship registration of new buildings or change of ownership of yachts, passenger vessels and tankers at the British Ship Registry, International Registries and flags of convenience;
Dealing with the registries of the major flags of the world, completing the notarial certification of bills of sale, ship mortgages and registration forms;
Advising ship owners at all stages of sale and purchase, liaising with ship registries and brokers as required;
Acting for financial institutions with regard to construction and acquisition finance. Ship and yacht finance;
Charters;
P&I Clubs;
Bills of lading, other carriage contracts and related disputes;
Cargo issues;
Ship building and repair contracts.
Notaries may be asked to verify facts in some specialist shipping dealings. Notaries services include drawing up or noting (and extending) protest of happenings to ships, crews and cargoes.
Under shipping law, a note of protest is to be made before a notary public. This is carried out by the master on the arrival of the vessel at her port of discharge. In cases of exceptionally bad weather or some accident at sea, where damage may have occurred to the ship or cargo, this is to show that the damage was caused by maritime perils and not by any negligence or misconduct on the part of the master, officers or crew.